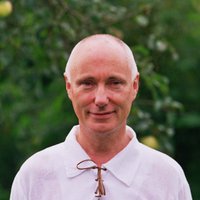 Tareth - sidste nyt!
Datoerne for Tareths næste besøg er fra den 17. april til den 19.april 2020.Derefter kommer han igen senere på året fra den 2. til den 4. oktober.
Begge gange med nogle aktuelle emner. Der sker som regel altid både spændende og forunderlige ting Så reserver datoerne i kalenderen.
Så snart vi ved mere om de forskellige arrangementer, lægger vi det ud her på siden
Imellem hans besøg er der i løbet af året flere søndage med gralsgruppen og os, hvor alle er velkommen. Vi er ved at finde datoerne.

Vi håber selvfølgelig at se rigtig mange til nogle spændende og dejlige dage sammen også i 2020.
Er du interesseret i at høre mere, så kontakt os på innerlightdk@yahoo.dk eller
tlf. 29 89 51 87
Under punktet Innerlightcenter finder du en række nyttige kontatkoplysninger og links.
**********
Workshop
To dages Workshop
et aktuelt emne, beskrivelsen kommer senere.
Sted: Aktivitetshuset Bispen
To dages workshop
Bispebroen 3, 6100 Haderslev
lørdag den 18. april og søndag den 19. april 2010
kl. 11.00 – 18.00
Tilmelding: Tel.: 29 89 51 87 eller mail: innerlighdk@yahoo.dk
Healingsaften
Blessings from the Source
This is a silent unconditional time of healing for all.
Tareth will lead a meditation and help us create a sanctuary of healing and love.
It is in this divine space that Tareth can manifest beautiful perfumed oil from his hands.
When Tareth manifests perfumed oil or sound it is a sign that we are never alone, what really manifests is love.
Be in the blissful connection of oneness, come and receive loving healing for empowerment of the Light that you really are.
Everyone will receive healing
Man behøver ikke nødvendigvis at være syg for at modtage healing. Healing virker på alle planer også hvis man har en stresset hverdag og ønsker mere energi og overskud.
Alle der har lyst til at deltage er velkommen denne aften, hvor muligheden for at der vil blive manifesteret healende duftende olie er til stede.
Der kræves ingen forudsætninger for at deltage og der vil være fri entre. Det vil sige det koster ikke noget at deltage, men donationer er velkommen, hvis man ønsker at støtte giver man hvad man kan eller vil.
Sted: Aktivitetshuset Bispen
Bispebroen 3, 6100 Haderslev
fredag den 17. april 2020
kl.19.00
**********
Workshop
To dages Workshop
To all my lovely friends in Denmark
The sacred trinity
The Trinity is not just a Christian practise and quite often different beliefs take this interaction of the Trinity is and confine it within their structure, but the truth is still in within us all.
The Trinity has been absorbed into many beliefs; we are familiar with the biblical Trinity father son and Holy Ghost. It's just a version in a doctrine it has truth in it but it also holds it in a way that does not express it real depth which is not a doctrine. The Trinity is a vital part of the transition that is going on now, I want to bring it real meaning and its depth into our work and teach you how to use it and develop it so that you can really be the whole being you are in every way, and realise the light we all are and be it. I will speak about the history of this and its deeper meaning and how it appears in science as well as spiritual teaching, we are moving towards a time of unification.
Part of this Trinity is to understand that
We know it - we embody it - experience it.
We become it - we live it - we share it

You will be taken through processes to find the trinity within you and your life. You will learn how to connect this into the wisdom in your soul and the teachings of our past. Then you will be shown how to use it in your life now, in many ways, to be free of old conditions, to find GRACE, INNER STILLNESS CLARITY YOUR DIVINE WILL AND MUCH MORE. All this will be put into ways that you can easily practise for yourself and others, We will have times of pure love and healing together and learn how to empower water with patterns of these qualities to nourish you
We become
wisdom-love-compassion
Love
Tareth
Sted: Aktivitetshuset Bispen
To dages workshop
Bispebroen 3, 6100 Haderslev
lørdag den 26. oktober og søndag den 27. oktober 2019
kl. 11.00 – 18.00
Tilmelding: Tel.: 29 89 51 87 eller mail: innerlighdk@yahoo.dk
**********
Så snart der er lavet brochurer til de forskellige nye arrangementer kan de downloades her
Du kan downloade din egen brochure her som word fil
og printe den som for og bagside på et almindeligt A4 ark i din printer
Brochuren fra besøget i april 2019 finder du her
Brochuren fra besøget i oktober 2018 finder du her